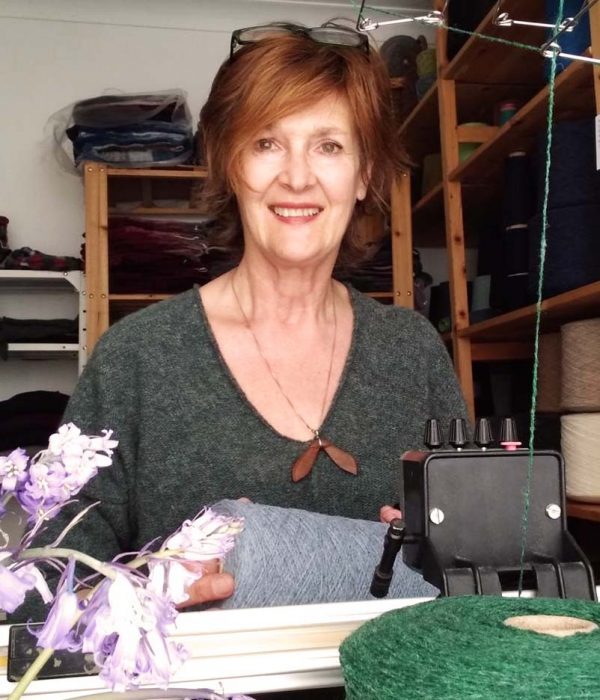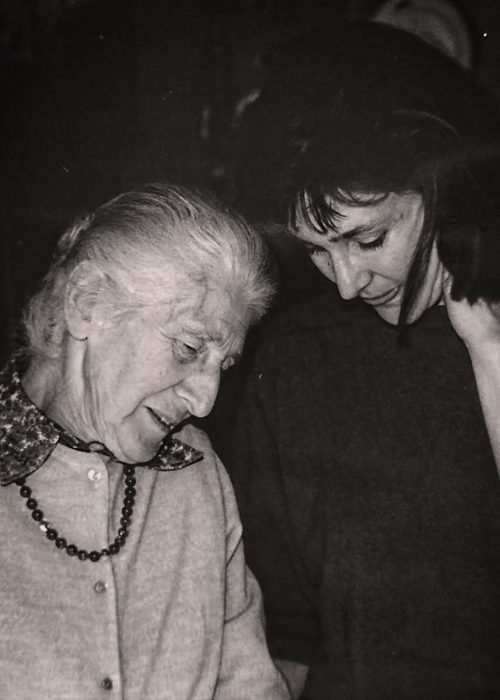 On the bench of a the Trocadero gardens, in the heart of Paris, my grand mother taught me how to knit. Wooden needles, blue wool, a scarf for my teddy bear. She was my inspiration in so many things.
Her love of the countryside, taking me foraging in Normandy where I spent idylic summers in her company, her love of France, its language and history, all are alive in me.
The other woman who made who I am is my Maman, of course! She is very elegant, and watching her making some of her clothes, empowered me into being creative for myself. Years later, when I was then living near St Ives, in Cornwall, she saw the potential in the jumpers I had started making and encouraged me to develop a professional practice.
 What started as a hobby, first to make jumpers for my boys, became more professional thanks to a friend who loaned me a very antiquated hand operated knitting machine. Gradually galleries became interested in my jumpers, scarves, hats and felted accessories. Along the road, I meet generous designers with whom I learn how to harness the creative flame and build a solid business which has since grown organically.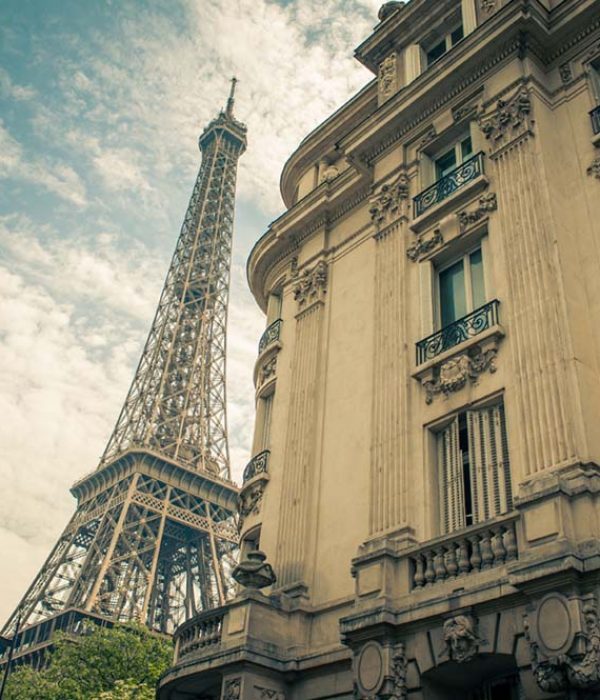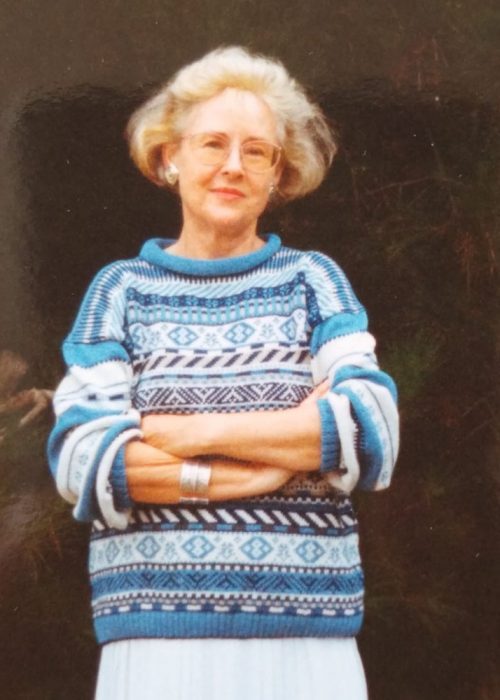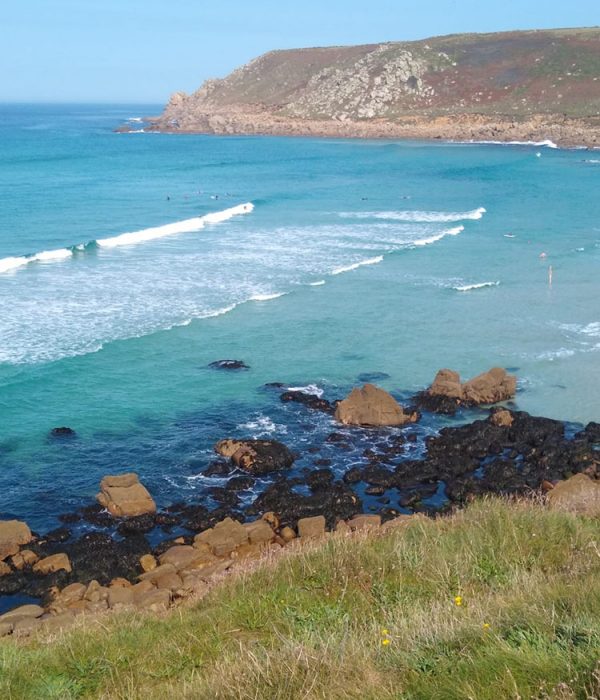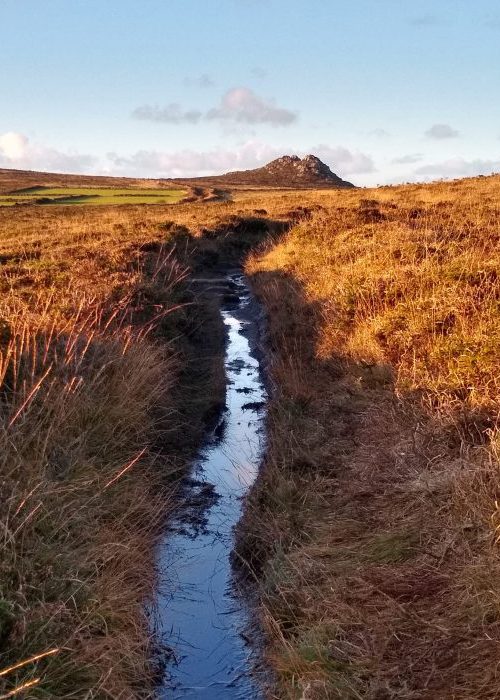 Living in Cornwall, surrounded with open skies and changing seas, wide moorlands of heather and gorse,  has become part of me, and over the years informed my visual and emotional references.
The beauty of wide horizons with merging layers of sea, mist and open sky,  as well as the bracken, heather and granite which I find on the moors forever surprise and  my eye.
The connection with this landscape is in my DNA, expressed when I play and paint with wool.
My garments are knitted with life in mind, walking, working, but also curling up with a book by a log fire.
I work my design ideas and techniques into the garments adding texture and contrast along the way. I have always been very influenced by Japanese simplicity and in a finished item, I always look for balance but with an element of surprise. I want my work to stimulate the senses: the softness to the touch, the harmony of the colours, the flattering  style of the shape.
I knit using a re-conditioned domestic machine. Each garment is finished by hand to ensure a neat inside, then washed and pressed. I am committed to making knitwear which transcends seasons and fashion to become stylish and warm companions. Working in the perspective of circular principles, some of my items will be knitted after your order. It ensures that my knitwear avoid wastage and is low impact.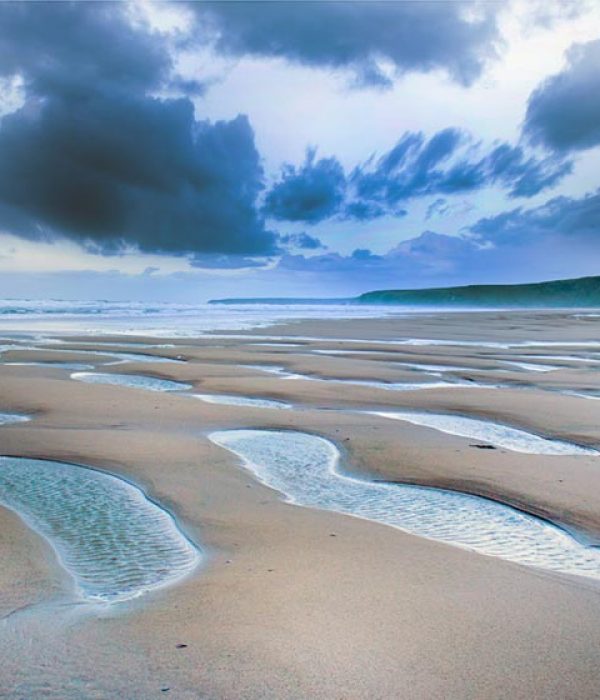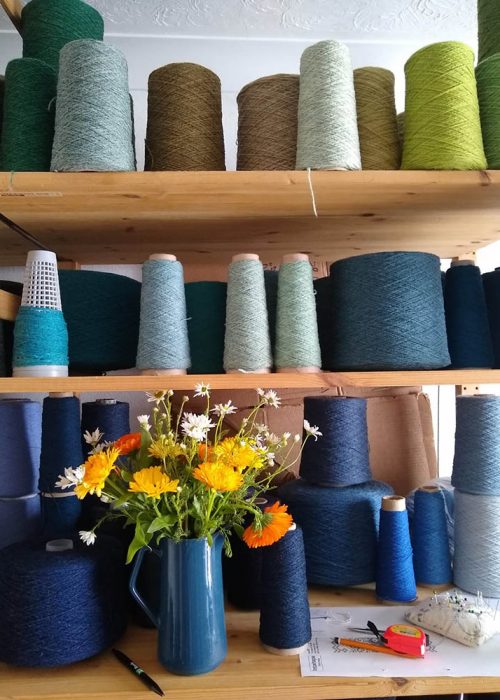 - YORKSHIRE | Scotland | Italy
I source my yarns from traditional mills in Yorkshire and Scotland with whom I have develop a relationship over the year.
Nothing can equal the subtlety of the shades which have evolved over centuries at the hands of those skilled wool spinners and dyers of the valleys, highlands and the moors covered with heather.
I also import an extremely soft and light yarn from an old Italian mill. This luxurious lambswool, which feels like cashmere, brings in a more continental palette of tonal organics to play with and create my feather like scarves, wraps and garments.